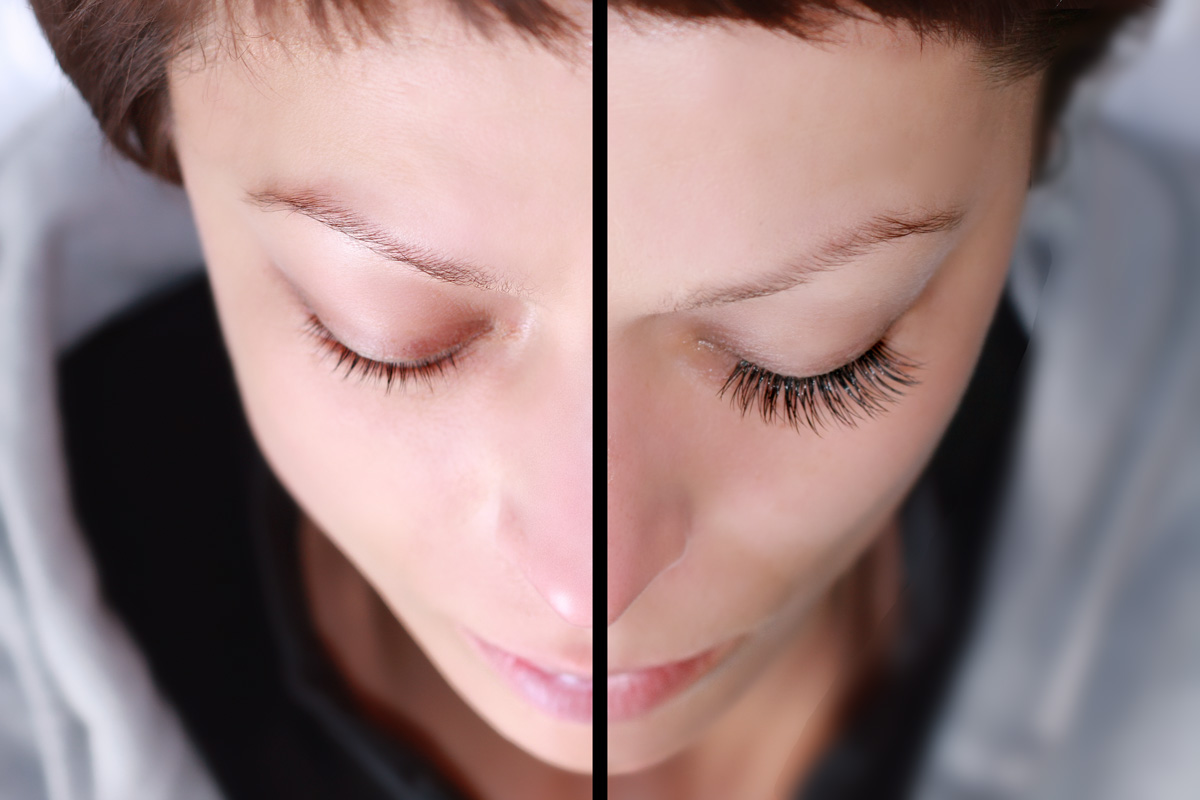 Daily, face make-up should be delicate and natural-looking, therefore, it is advisable to use cosmetics in moderation. If you are a person struggling with acne, reach for products containing antibacterial, mineral and natural substances. The most favourable are the cosmetics available at a pharmacy. Thanks to such cosmetics, you not only perform flawless make up but also these will help you fight acne.
Step 1. Make your face skin ready for make-up.
In the morning, face skin does not require cleansing but refreshing. For that reason, treat it with an energetic toner and pat a moisturizing cream into the complexion. You can apply silicone base as well. The cosmetic prolongs hold of make-up and prevents from skin shining. After that, perform your face make-up.
Step 2. Face make-up.
Now, when your face skin is refreshed and moisturized, put on it a make-up foundation. Naturally, match its shade with your skin tone. Apply it using a make-up brush because it enables you more effective skin imperfections camouflage. Cover dark circles under the eyes, major discolourations, acne and nasal bridge with a bright concealer. Blend it with the foundation using the fingertips. Now, reach for a bronzer and put it under cheekbones, on the both sides of the nose as well as on the hair line (forehead) and smudge it thoroughly. Remember, you cannot leave any dark marks or lines on your face. Be also aware of the fact, that the shade of the bronzer cannot be too dark. Sweep your cheeks with a blusher and distribute a little bit of a highlighter. In this manner, you give your face the radiant and healthy look. Apply the concealer also on Cupid's bow since it will optically make your lips bigger.
Step 3. Eye and lip make-up.
Start with the eyebrows. Brush these or cover with an eyebrow pencil or a shadow. It goes without saying, the colour of the cosmetic should correspond with your hair colour. Then, apply an eye shadow primer on the whole surface of eyelids'. Because you are performing daily make-up, use only nude, powder pink or bright brown eye shadows. With the slight darker shade, mark crease of the eyes. Use the same colour and apply it on the outer corners of the eyes. Cover your eyelids with sparkling eye shadow. Now, time for black and white eye pencils. Take first the white one and apply it on water line. Then, reach for the black eye pencil and draw an eyeline on the upper eyelash line. Next, curl your lashes with an eyelash curler and coat these with a mascara thoroughly. Finally, cover your lips with a bright pink lipstick.
Your daily make-up is done!