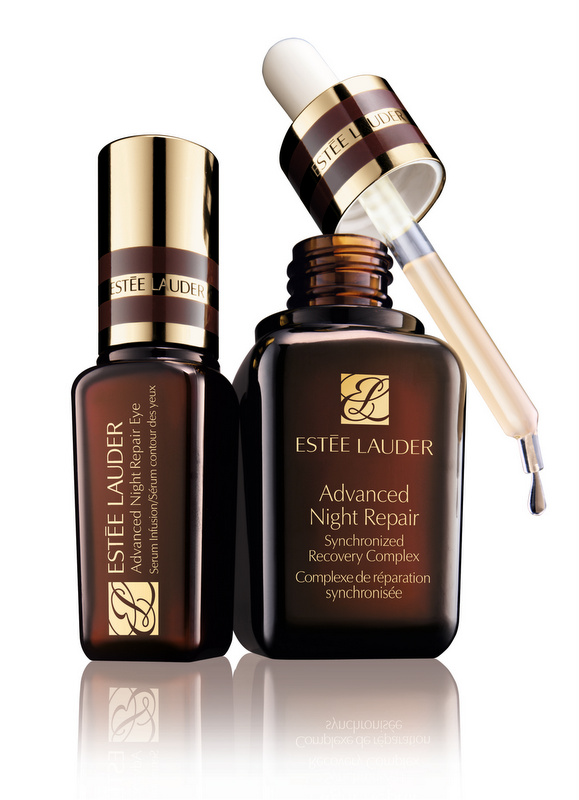 Neck, cleavage and under eye skin area - definitely, these are the places revealing our age. If you do not want someone to add several additional years to your factual age, you have to take care of your skin appropriately. For example, neck and cleavage should be moisturised everyday. When it comes to the under eye area, it is advisable to apply Estee Lauder, Advanced Night Repair Eye Serum, Synchronized Complex II.
It is no surprise, the under eye skin area is one of the most delicate one and requires special care. In most cases, this parts of face in particular, are the first ones to become covered with wrinkles. Obviously, puffiness and bruises follow. What is more, not only advanced age is the reason of deteriorated condition of the complexion. What can also date us are unhealthy diet, stress, alcohol consumption, cigarettes smoking and taking some medications. Undoubtedly, skin ageing processes can be easily delayed, and as a consequence, nowadays we are able make these unattractive ageing effects less visible.
For that very reason, all you have to do is apply Estee Lauder, Advanced Night Repair Eye Serum.
Advanced Night Repair Eye Serum, Synchronized Complex II is destined for each skin type. In fact, it is especially recommended for people having dry eye skin area, swellings, dark circles and wrinkles. Due to the regular application, the serum enables skin to become regenerated, moisturised and smoothed. Another advantage to be mentioned, the cosmetic does not clog skin pores and was tested by dermatologists and ophthalmologists. Quite important, Advanced Night Repair Eye Serum does not include any fragrances. Under those circumstances, the product is safe for people having sensitive skin.
Advanced Night Repair Eye from Estee Lauder is to be applied morning and evening. With the usage of an applicator provided, several drops of the product should be distributed on a finger. Next, these quantity of serum should be applied onto the under eye skin area. Thing to be mentioned, after each usage, the applicator must be rinsed with warm water. What is more, the serum is of gel-like consistency, therefore, is easy to spread and prompt to get absorbed. Last but not least, Serum Advanced Night Repair Eye is sold in a brown and gold package of 15 ml capacity.