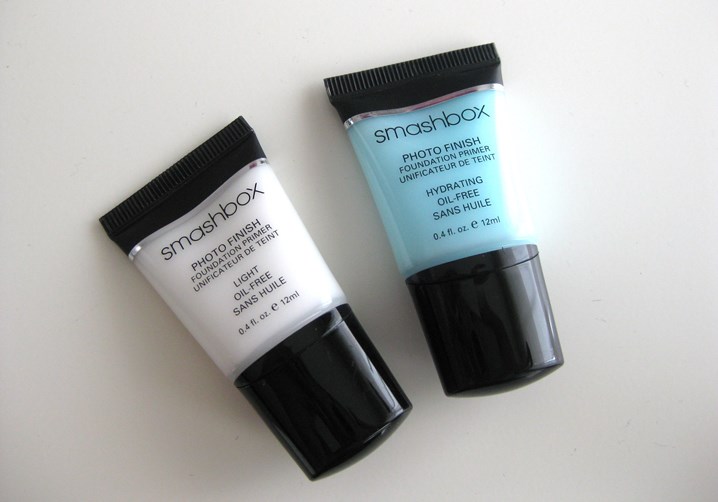 Smashbox make-up primer does not only extend the durability of eye shadows. This cosmetic combines also a lot of other, valuable properties. To demonstrate, Photo Finish Hydrating Primer moisturises eyelid skin, eliminates dark circles and puffiness under eyes, reduces the visibility of wrinkles and discolourations, smooths and highlights complexion. However, the key task of Smashbox primer is to maintain applied eye shadows in such a form as these were straight after the application. Under those circumstances, the eye shadows should not transform into clumps, gather in the eyelid creases, neither run nor fade.
How to use Photo Finish Hydrating Primer?
For example, it can be applied as a single cosmetic of highlighting properties. Secondly, it can be distributed as a concealer to make complexion look brighter and refreshed. Smashbox product is to be applied by the usage of fingertips. A small quantity of the product is enough to even skin tone, smooth wrinkles and make the eye shadows fixed. When the primer finally gets absorbed, and it may take several minutes, you can automatically move to eye make-up performance. Another important feature, Photo Finish Hydrating deals with hiding swellings under eyes. Quite surprising, this cosmetic is resistant to sweat and moisture due to which it performs well even at very high temperatures.
Photo Finish Hydrating Primer from Smashbox is closed in a small tube of 12 ml capacity.
A thin dispenser significantly eases distribution of the right amount of the cosmetic without the risk of product's waste. Moreover, the primer has dense consistency and nude colour which does not colourise eyelids. As a consequence, it is easy to apply and provides matte finish. Smashbox primer fits the bill also when it comes to the fixing artistic make-up. According to the producer, it should hold on eyelids up to 24 hours. Unfortunately, it tends to dry out faster changing at the same time eye shadows' colour. Obviously, the strength of eye shadows fixing depends on their quality. In other words, the better eye shadows the longer make-up is going to stay on the eyelids making us look gorgeous.