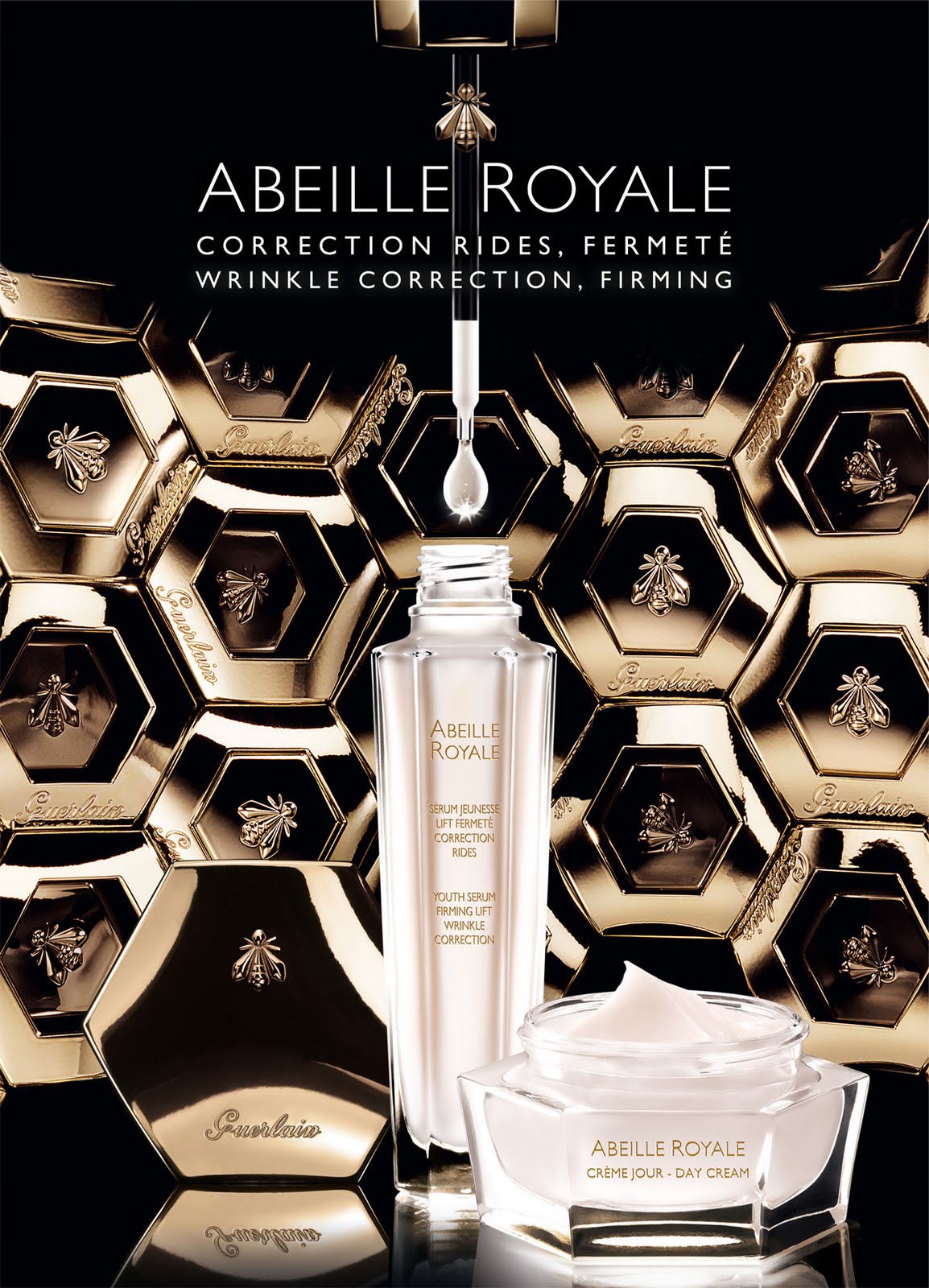 Abeille Royale from Guerlain is recommended for people having normal and mature skin. The aim of the cosmetic is to counteract swellings and dark circles under eyes, smooth wrinkles and highlight discolourations. What is more, this product is of tautening, lifting, relieving and regenerating properties. Additionally, due to Guerlain product, under eyes skin regains adequate moisture and its blood circulation is boosted. Finally, Abeille Royale is able to improve elastin production, enhance the firmness of collagen fibres and accelerate cell renewal process.
An under eye lifting serum is necessary for us to, in the first place, take care of the delicate eyelid skin. It is the under eye skin area that is prone mostly to get aged the fastest, and is susceptible to dryness and damage. When it happens, we have hard work, sleep badly, overuse cigarettes and alcohol, then, under our eyes dark circles, puffiness and wrinkles are easily formed. Having this in mind, this skin area must be moisturised and oxygenated. Quite important, while applying an under eye cream, it is advisable to perform a massage since it stimulates blood circulation of the area.
What is more, while patting the product into skin, we enhance flexibility of the skin along with it's tension.
Coming back to the product itself, Abeille Royale is closed in the most beautiful jar ever designed. What is more, it has a golden cap with engraved bee on it. Certainly, the image of this busy incest is not placed on the product by a coincidence. As it appears, the cosmetic's composition includes so-called Royal Jelly. In general, this is a mixture of bee's originated products. Naturally, this kind of ingredient placement has its positive and negative sides. For example, the cosmetic cannot be used by people being allergic to bee's products. However, the rest of people not only can apply cosmetics including bee's products inside but, in fact, they should take benefit of it. Generally speaking, components of bee's origins have an extremely valuable influence over the appearance of skin and the whole human organism. These are famous of the relieving, smoothing, antibacterial and nourishing features. Basically, bee's products are used not only in the file of cosmetology but are also added into some medications. Obviously, these are also used in the production of candies and sweets.
Abeille Royale from Guerlain should be applied morning and evening after cleansing face skin with a toner but before a cream application. In order to reduce wrinkles and puffiness under eyes, the product should be pat into both eyelids and under eye area with a tips of fingers. Furthermore, the cosmetic is of highly concentrated formula, which is why, it lasts for long. A single jar contains 15 ml of the product.